Enewsletters
Sleep Report: Every Wednesday, Sleep Report brings you 9 in-depth sleep medicine feature stories. These articles focus on the latest clinical best practices, research findings, and product launches that are relevant to your practice.
Click below to view the latest issue: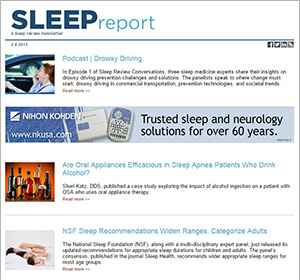 Sleep Update: Stay in the know every day with Sleep Update, which arrives in your inbox every Monday, Tuesday, Thursday, and Friday. These 7 news briefs are curated from around the web and focus on getting you the most time-sensitive sleep medicine news briefs to start your day.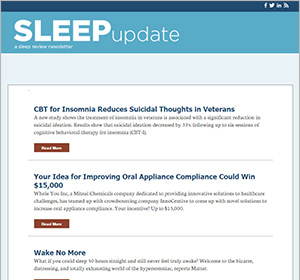 Top 10: At the end of each month, Top 10 tells you the most viewed sleepreviewmag.com stories of the previous ~30 days.